Last year Morgan Tocker published a graph of all MySQL forks when preparing course material on the topic. I've been preparing some material for Monty's keynote at the O'Reilly MySQL conference, and briefly touch the same topic so I have pictures too: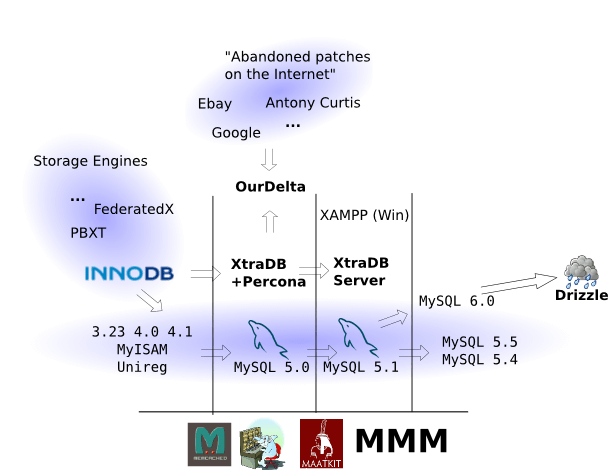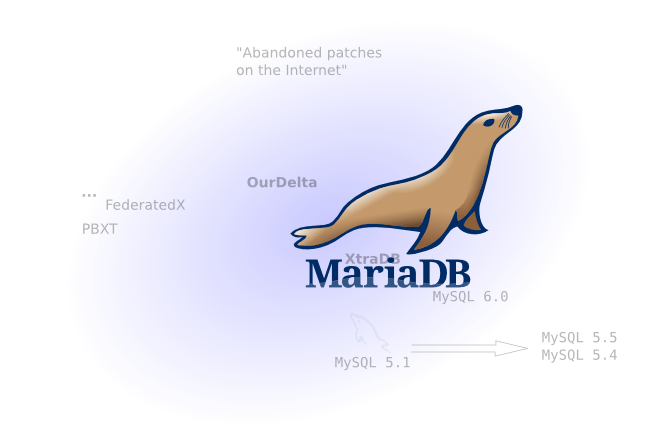 I don't want to be a spoiler so I'll save the narrative until after the conference. But as you see these pictures are MariaDB centric in that they make the point that MariaDB includes most of the other stuff out there (all but Drizzle). I couldn't figure out how to make that point with everything in one image, so I made it a 2 step animation.
See you in Santa Clara soon!